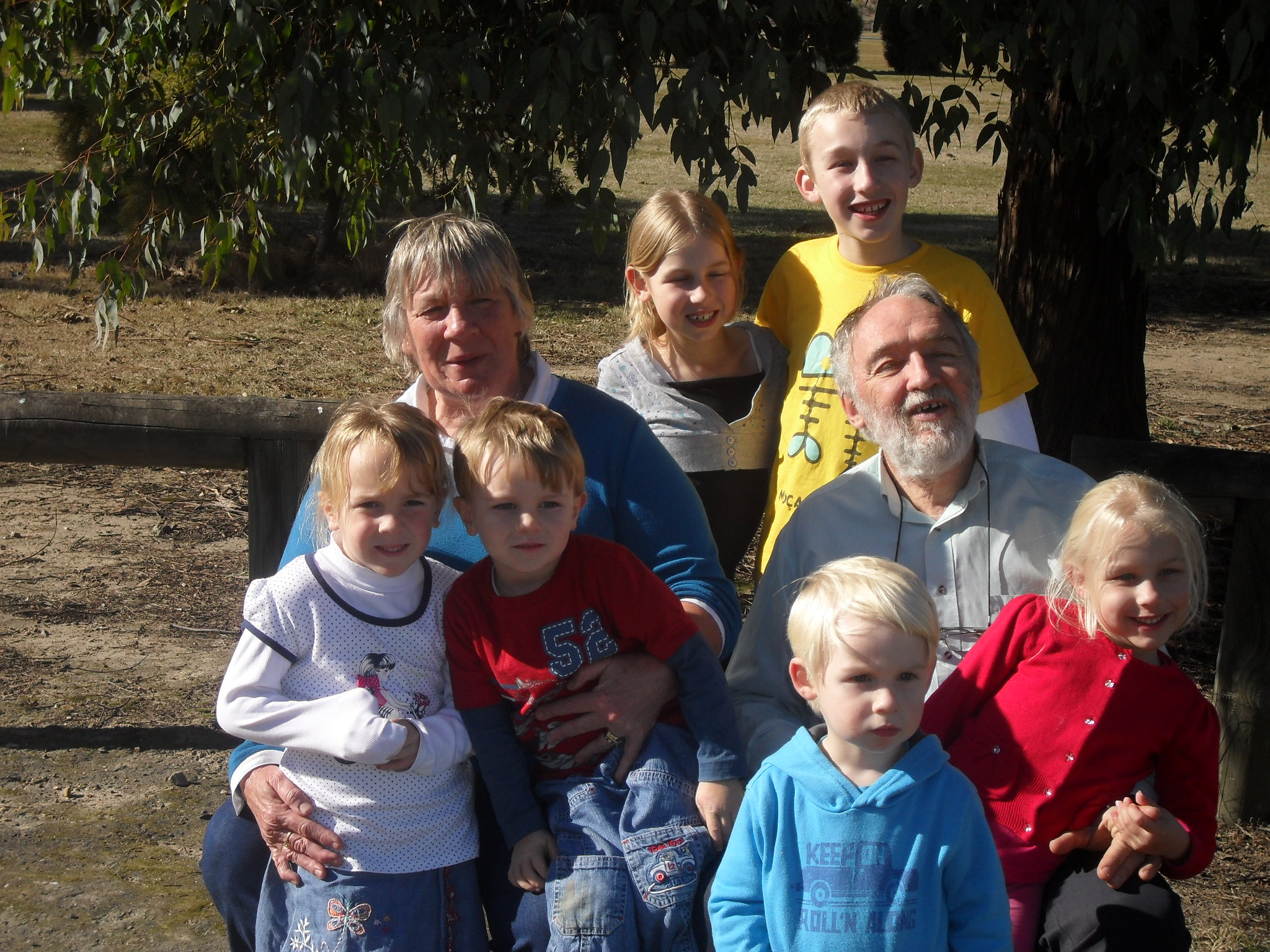 Dear friends.
Thanks for all the cards and greetings we have received. In May the whole family met at Lithgow; here we are with Hannah, Hyland, Daisy, Poest, Sterling and Truli.
Julie-Ann has moved into a bigger house, much better for them. She has been promoted at work and remains very busy. Kathleen has been busy trying to sort out allegy problems that Hyland has. Hannah has completed a year at School. Ellen has enjoyed several visits to Tasmania with them.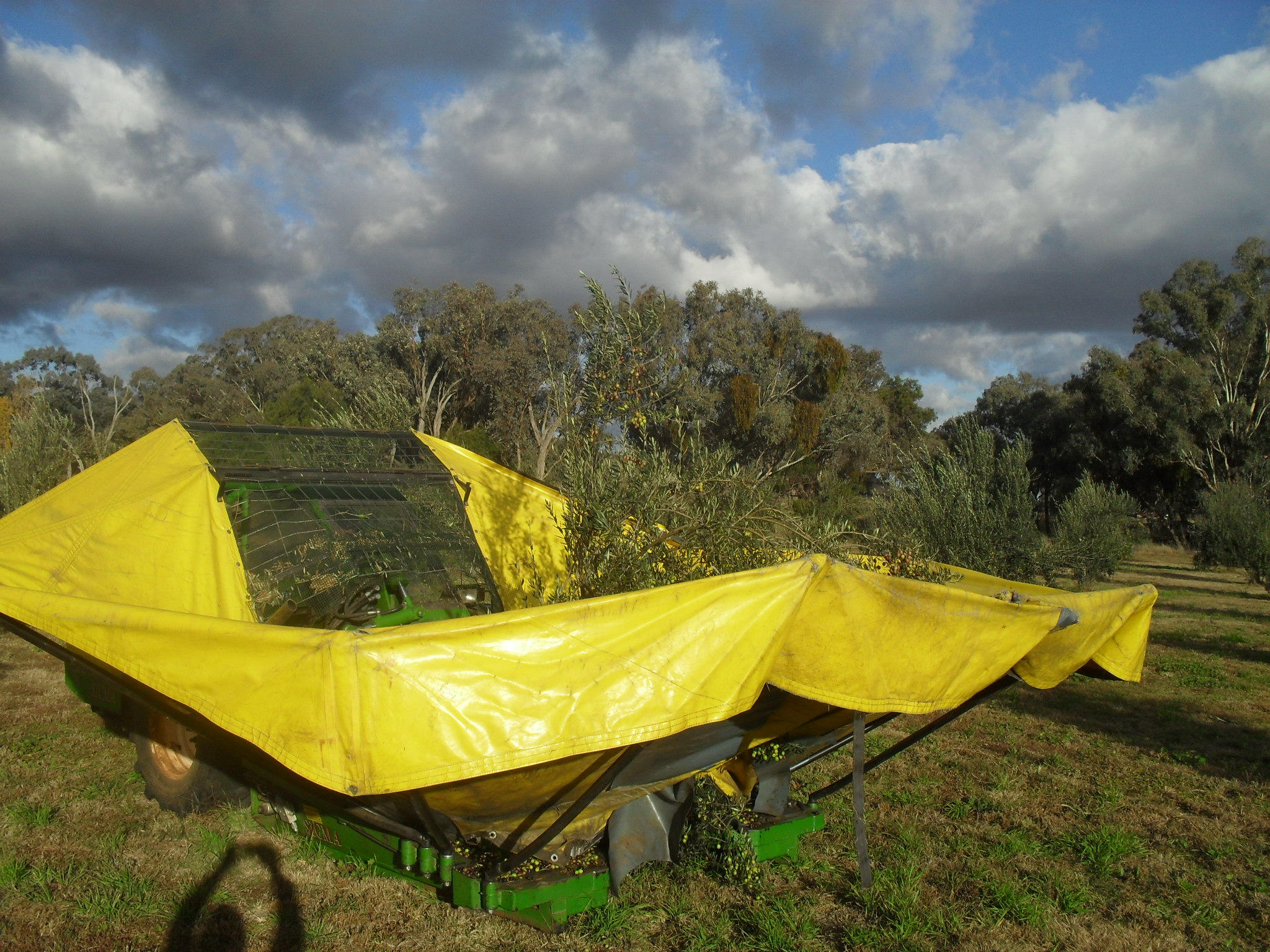 We had our biggest olive harvest yet this year, picking six ton of fruit and producing 600 litres of Extra Virgin Olive Oil which we now need to sell. Any takers? I have accepted a part time position at University of Wollongong still working on ASReml, but working mainly from home. Ellen keeps the grass well mown under the olive trees. We are looking forward to having everyone home for New Year. Lois is looking to move to Newtown. Andrew is living in Orange.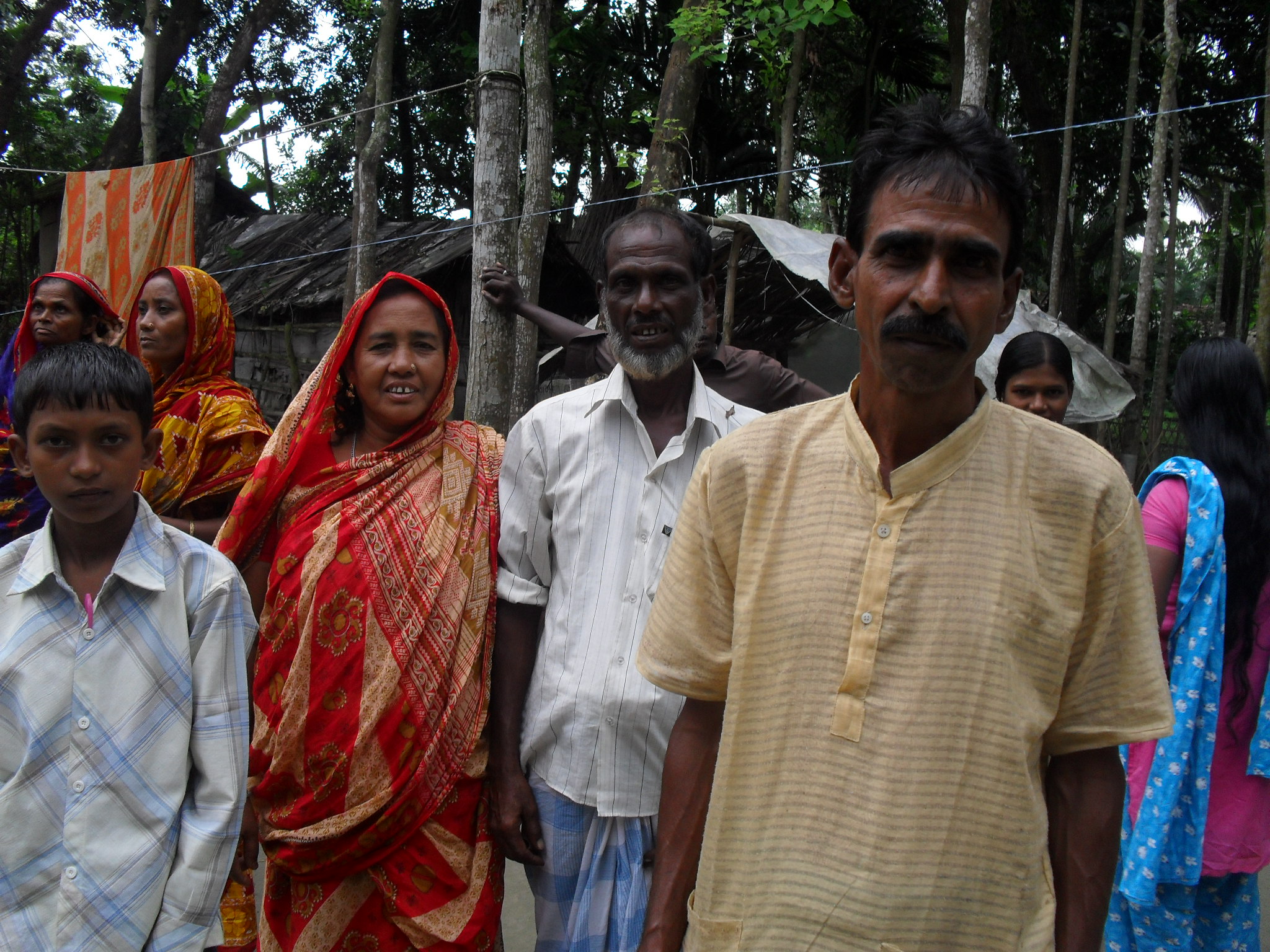 In September, after a fortnight in UK, I was again able to visit Bangladesh for a week and tell stories from the Bible to some who wanted to hear. I look forward to sharing with the children at Cargo School each week, and the Sunday School children in Orange. I'll be off to USA and UK again in February.
Best wishes for 2012. May the love of God fill your heart.
Arthur & Ellen
Cargo Vale, 15 Barragan Rd, Cargo, 2800, 02 63643288, On Skype and Facebook, arthur.gilmour@cargovale.com.au, ellen@cargovale.com.au